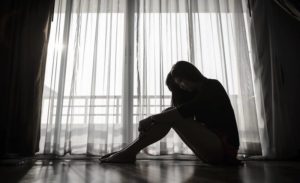 Amid the hustle and bustle of the holidays, depression can emerge – even for those who normally do not suffer from depression.
Trying to balance holiday obligations and expectations can cause increased depression around this time of year. According to the American Psychological Association, nearly 38 percent of individuals indicate stress is the number one contributing factor to their decreased mental wellness during the holidays.
While holidays are a time of joy and gathering with loved ones, they also can be stressful. Especially if this holiday season is "different" due to difficult life circumstances. Stress response can produce physical and emotional symptoms.
Changes in your appetite, low energy, mood swings, insomnia, weight gain, and difficulty concentrating are symptoms associated with seasonal depression.
If you are dreading the holidays, doing these things can help reduce stress and depression:
Acknowledge your feelings. If you have experienced loss, realize that it is normal to feel sadness and grief. Things will be different but try not to compare it to the past. Reach out and spend time with supportive, caring friends.
Set realistic expectations. Perfection is an illusion! Prioritize the important things. Know what you can and cannot do. Let others share the responsibilities of the holiday "to-do" list.
Shift your focus. Sometimes the best way to lift your spirits is to focus on something or someone else. Go for a walk, blast your favorite song, lend a hand to someone, volunteer in your community, or simply spend time with someone. Shifting your focus could be just the encouragement you need.
It is normal to have days when you feel down. But if you feel down for days at a time and you cannot get motivated to do activities you normally enjoy– it is time to see your doctor. Depression can be treated by a variety of medical and mental health professionals.
Independence Health & Therapy offers Behavioral Health services to assist individuals struggling with depression and other mental health issues – including temporary treatment that can help you get through this challenging season. People who get the right diagnosis and treatments can find relief from symptoms.
Independence Health & Therapy: 2028 N. Seminary Avenue, Woodstock, IL 60098, 815-338-3590, www.IndependenceHealth.org