Resilience. Strength. Hope.
Greetings,
I'm writing today to share some powerful and inspiring stories from some of our clients here at Independence Health and Therapy. People like you and me. Our friends, our kids, and our parents. Their stories of strength inspire me to give and I hope they will inspire you as well.
This holiday season, we're hoping to meet our campaign goal of $50,000. To achieve this we need your help. As the Board of Directors, we've already begun matching your gifts. Together, will you help us reach this goal?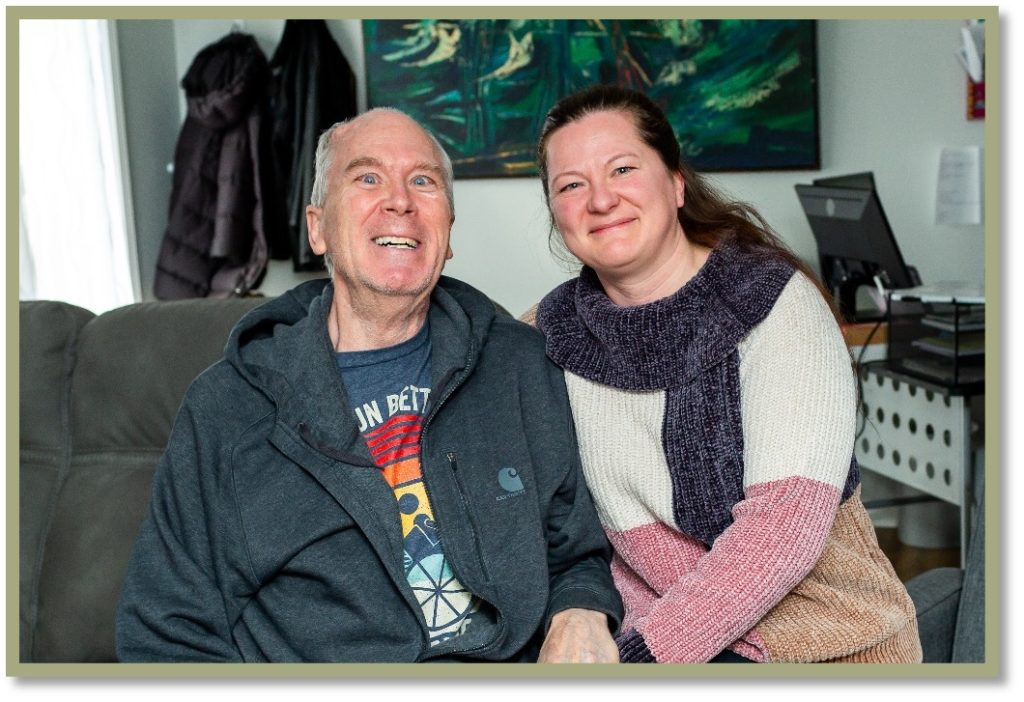 Rick, a happy-go-lucky Chicagoland native, was married with three children by the time he was 24. After over 30 years of marriage, his wife was diagnosed with cancer, and in her final years, he dropped everything to travel the world with her. Rick was adjusting to life as a widower when he had a stroke in 2020 that left him paralyzed on his right side.
With children in three states, a choice had to be made regarding who would be able to become Rick's caregiver. That fell to his daughter Jessica. Jessica, 38, is a former pilates instructor who now works in the healthcare field. She was the natural choice for a caregiver as her home is wheelchair accessible and she does not currently have children. The transition was not an easy one. It's physically very challenging for Jessica's 5-foot frame to lift her dad, who is 6'3. Additionally, all of the financial responsibility for his care fell to Jessica.
Jessica works from home so she can assist her dad, but knows it's not exactly a fun or enriching environment for him. She toured Independence Health and Therapy with Day Room Manager Christina. Jessica says "I didn't know how any of this worked, but she explained everything to me in layman's terms and walked me through what this would be like for me and my dad. Without meeting Christina, my dad would be sitting at home watching television for 8 hours a day while I work."
Rick is now able to spend his days socializing, playing games, and enjoying his absolute favorite foods. Rick also receives services from the behavioral health team as well as Physical and Occupational Therapy. He eats breakfast, lunch, and a snack at IHT which has also helped Jessica cut down on her grocery bills. Rick also receives transportation services from IHT, which gives Jessica even more of her time back.
Jessica and Rick jokingly call his days at IHT "going to school." Every day he comes home, Rick tells Jessica what meals he ate that day and about the games he played with his peers. "This program really makes him feel like he is living his life to the fullest. He is so happy to come, even in the rain or if he's tired and I give the option to stay home, he always wants to 'go to school'," Jessica says.
"When dad goes to 'school' I can focus on my job and run some errands. I have such a sense of relief because I know he is being well taken care of and I don't have to worry about him 24/7. Giving my dad his life back a little makes me so happy, he deserves to feel like a whole person and not a nuisance or burden.  This program has become the difference in my dad living rather than just existing."
We've got you, Rick.
We've got you, Jessica.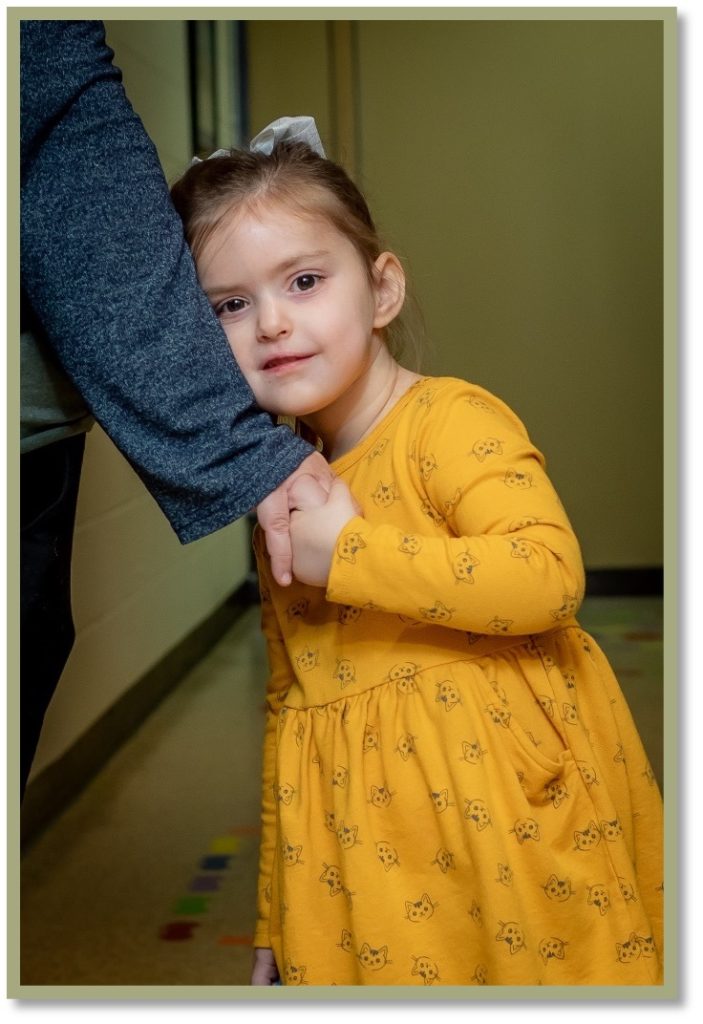 Lyra, a cheerful 3-and-a-half-year-old girl, has been receiving services at Independence Health and Therapy since she was 6 months old. Outgoing and friendly, she will proudly tell you in her tiny voice about how she was a witch for Halloween.
Lyra was born a full month premature. From the beginning she had serious problems with aspiration, a condition where food, liquid, saliva, or vomit is breathed into the airways. In addition to aspiration issues, she was diagnosed with low muscle tone, and other revolving diagnoses. She had a feeding tube inserted into her stomach (G-Tube) at 6 weeks old to help prevent aspiration and give her the best chance at living a normal life. She spent her first 2 months in the NICU. The time spent in the NICU further hampered her physical development, as she wasn't able to practice using her body as freely as she might otherwise.
Right away her pediatrician recommended physical therapy to help her catch up on her development and work on her fine and gross motor skills. The learning curve was steep. Lyra's mom Melissa and dad Matthew, both Woodstock natives, are working parents of three. The Physical Therapists and PTAs helped them navigate this new and often confusing experience, offering direction for treatment options and testing. As part of her collaborative care team, IHT provided the necessary resources so that Lyra was always on the right track in her health journey.
Eating and drinking is a daily challenge for Lyra due to the risk of aspiration. A common complication of Lyra's condition is Aspiration Pneumonia which she developed six times in a span of two years, twice requiring hospitalization. Her most recent hospitalization was 15 days long.
Today, Lyra is a graduate of both Physical and Occupational Therapy and continues to work with her Speech-Language Pathologist at IHT. She's practicing her consonants and improving her speech every day. She has made enormous strides with her progress. Her care team is hopeful that things are now moving in the right direction and are working to help her develop the strength to eat, drink, and swallow safely. Their ultimate goal is getting to the point of being able to remove her feeding tube. Melissa says that Lyra has seen nearly all of IHT's therapists at one time or another and likes how they each have their own strengths, methods, and ideas to offer Lyra, bringing her in beneficial new directions.  Melissa loves the family-like environment at IHT. Everyone knows her and Lyra, even people who aren't directly involved in Lyra's care. "Here you're a person, not just a number," Melissa says.
We've got you, Lyra.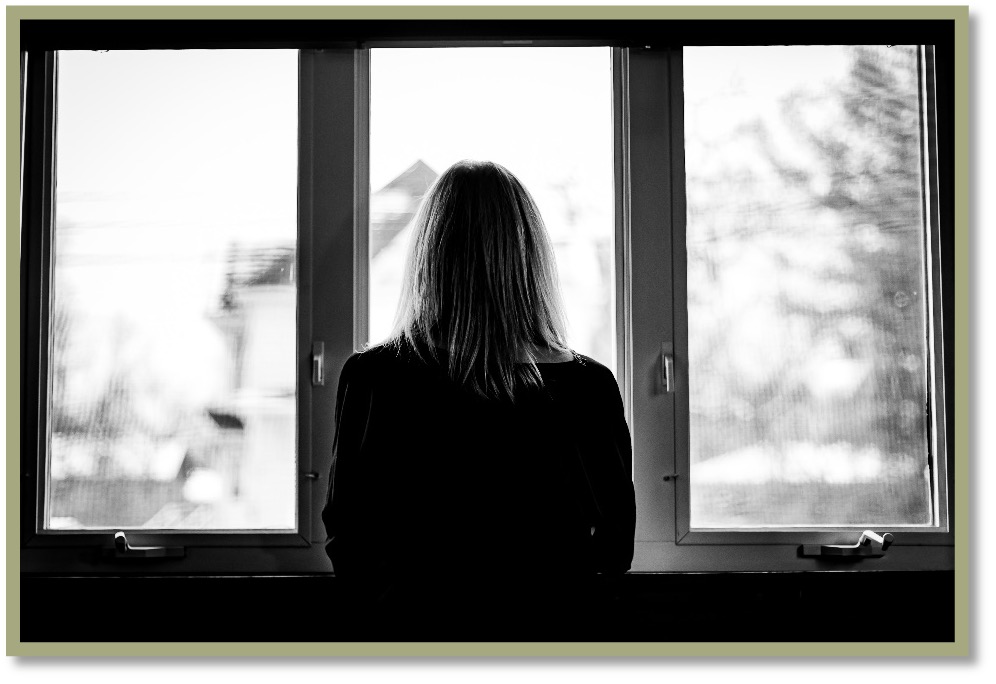 At her request, this client's name has been changed to protect her privacy.
Kimberly's story is a sobering reminder of how quickly and dramatically life can change in the blink of an eye. Due to her communication challenges, this story was collected and interpreted by one of IHT's Community Support Specialists.
"I am a wife and mother of three children. While working, I was hit by a car which caused a brain injury and PTSD.  These have made it difficult for me to do almost everything I used to be able to do and have affected my self-confidence.  While I have accomplished many goals in my recovery, I continue to need help. Working with Community Supportive Services helps me to understand the situation I'm in now and helps me to learn new ways to do things that were once easy to do and are now difficult.  We work as a team and I get help with problems and ideas that help me be a better parent."
With the support of a community support specialist, Kimberly is working through her daily physical challenges as well as the mental and emotional toll of her injury.
We've got you, Kimberly.
The thread uniting Kimberly, Lyra, and Jessica and Rick is that they are strong, resilient individuals who deserve to live a full life complete with dignity and independence.
Now, Rick is able to be socially active and maintain his mental and physical health.
Now, alongside taking care of Rick, Jessica is able to take care of Jessica.
Now, Lyra is gaining more independence and strength every day.
Now, Kimberly is coping with her new normal and learning how to love herself again.
There is no more selfless act than lending a hand to someone you've never met. Someone whose story you haven't heard. Hundreds of people come through our doors each year, each with their own beautiful story of strength. As a non-profit organization, we serve them all, regardless of their ability to pay.
Please help Independence Health and Therapy continue to do the work that supports people like Rick, Jessica, Lyra, and Kimberly. Your tax-deductible gift  helps cover the expenses of dozens of talented care providers, medical professionals, transportation services, hot meals, intellectual enrichment opportunities, therapy equipment, support groups, and more. You are a large piece of the puzzle in all of our client's stories. Together, let's tell Rick, Jessica, Lyra, and Kimberly, "We've got you."
Sincerely,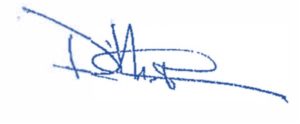 Dave Byrnes
Chairman of the Board, on behalf of the Board of Directors
Melissa Adamson
Cindy Bock
Sheldon Clark
Kent Cooney
Keith Hogan
Kim Keefe
Patricia Kraft
Christopher Marrs
Scott McClain
Kevin Sanderson
Tim Urban